Find our church What3Words///fuses.awesome.proves
St. Faith's is open every day 9.30a.m. – 4.30p.m
Make a Donation to St Faith's
Making a donation through easyfundraising is quick, simple and 100% secure. Unlike other sites, they don't take a commission on donations or charge us for using their services.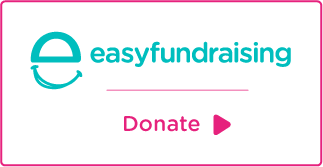 Did you know that whenever you buy anything online – from your weekly shop to your annual holiday – you could be raising free donations for St Faith's Church – Dorstone with easyfundraising?
There are over 4,000 shops and sites on board ready to make a donation – including eBay, Argos, John Lewis, ASOS, Booking.com and M&S – and it won't cost you a penny extra to help us raise funds.
All you need to do is:
Go to https://www.easyfundraising.org.uk/causes/stfaithschurch/?utm_campaign=raise-more and join for free.
Every time you shop online, go to easyfundraising first to find the site you want and start shopping.
After you've checked out, the retailer will make a donation to St Faith's Church – Dorstone at no extra cost to you whatsoever!
There are no catches or hidden charges and St Faith's Church – Dorstone will be really grateful for your donations.
Thank you for your support.
Parish Giving Scheme
The Parish Giving Scheme.  It has been put in place (and paid for!) by the national C of E.  It is a piece of smart thinking, already helping hundreds of parishes in other dioceses, and just arriving at Hereford. 
It uses the Direct Debit method for giving – instead of putting an envelope occasionally on the old collection plate or making a one-off cash donation.  It is all-electronic so it is safe, and gets rid of the need to count cash and pay it in, so it minimises admin. It can 'inflation-proof' our giving, and maximise our cash-flow. It also still allows for 'Gift Aid' to be used.
To find out more about the scheme read the PGS Leaflet or watch the video.
To obtain a form contact PCC Treasurer Mike Pearce using contact form.
The Dorstone Neighbourhood Plan has recently been published to see a copy Click here
Parochial Fees
For summary of fees for funerals, marriages, register searches and grave stones Click
For full details of fees Click
Records
An audit of the memorials and tombstones was carried out in 1991 and updated in 2019. Together with maps of both the old and new churchyards. This is always available inside the church for those researching family histories.
Baptisms and Burials Registers date from the year 1733.
Marriage Registers date from 1755.